Sarah grew up on the Jersey Shore, where she started an educational company as a teenager. This business afforded her the opportunity to attend Temple University in Philadelphia, where she received her bachelor's degree in public health. Sarah began working with several organizations that sought to serve disadvantaged communities with health education. The work with those organizations included traveling to Jamaica to work with The Women's Centre of Jamaica as well as the Girls Inc. of Greater Philadelphia and Southern New Jersey. After moving back to New Jersey, Sarah focused her attention on her homegrown business and integrating STEM curricula into local schools. She recently moved to Portland and found herself eager to work with another Girls Inc. affiliate. Sarah pairs her previous work with Girls Inc. and passion for providing quality programming to girls in her position here in the Pacific Northwest.
Contact Sarah at sarah@girlsincpnw.org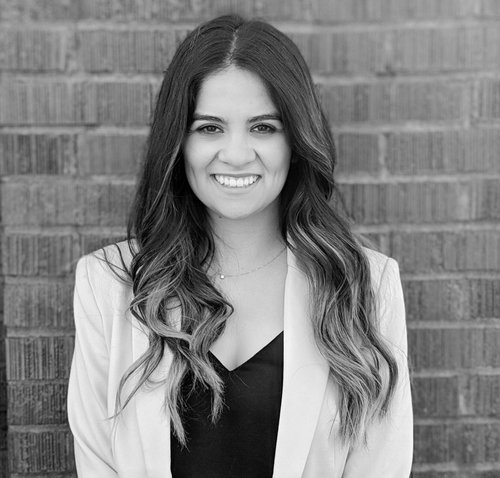 Nicole has worked to give a voice to those who have traditionally been marginalized, and in order to accomplish this, she draws from her experience as a first-generation Latina. She grew up in the small border town of Nogales, Arizona, where she volunteered with the Kino Border Initiative to create a just and humane migration programs between the US and Mexico. Inspired to continue helping, Nicole obtained a degree in International Affairs from Northern Arizona University, where she worked for the Institute for Human Development as a research assistant, creating and delivering literacy curricula to pre-school and elementary school children who are at-risk of reading and comprehension difficulties. Nicole received the Gabriela Mistral Award for her strong commitment to education and to promoting multicultural understanding. In continuing with her mission, Nicole is excited to form part of Girls Inc. She believes that education and girl empowerment is key to the future and is excited to bring her bilingual/bicultural background to Girls Inc. of the Pacific Northwest.

Contact Nicole at nicole.davison@girlsincpnw.org
Contact Isabelle at isabelle.craft@girlsincpnw.org.
Contact Donya at donya@girlsincpnw.org.
Keah recently moved to Seattle to pursue her MA in International Studies: Comparative Religion where she focuses on Religion and Culture.
Before joining Girls Inc. her life revolved around museums. While living in Brooklyn, NY she became infatuated with museums but it was not until she moved to Hawai'i that she made a career within them. Most notably in the Planetarium at the Bernice Pauahi Bishop Museum where she honed her storytelling and public speaking skills and grew her love of enchanting people of all ages with the stories of the sky and sea and showing them the wonders of being human.
Keah is passionate about helping women own their space proudly in the world and celebrating the uniqueness of each of us, learning languages, traveling, and spending time with her toddler aged nephew.
Contact Keah at keah@girlsincpnw.org
A native of Colorado, Eileen brings a diverse cross-cultural background in business, education and nonprofits, with a strong passion for helping girls be their best selves. Eileen started her career at IDS American Express in training and development in Minnesota. After relocating to Portland she joined Nike, successfully creating and delivering leadership development programs across all levels of management, co-creating Nike's first global performance management and succession planning system and eventually managing the Footwear Production HR function for both the US and Asia.

As an entrepreneur, she has provided leadership and organizational development services to both local and global businesses. Her most recent business partnership was focused on strategic planning, executive development and the development of women leaders in manufacturing in Asia.

Through her avocational work, Eileen found a passion for working with women and girls (from coaching girls soccer to volunteering at Raphael House to running workshops and authoring articles for Full Esteem Ahead, a grassroots organization focused on developing self-esteem in girls.

A lifelong learner, Eileen holds a Master's degree in Counseling Psychology with an emphasis on both school counseling and corporate training and organization development. In addition, has a Master's in Teaching with a focus on social justice and equity in education. Her non-profit work includes case management and leading a post-secondary success program at Open Meadow Alternative Schools (now Open Schools) as well as program management at Big Brothers Big Sisters.

Eileen is excited to be part of the SW Washington community and leading the effort to inspire girls to be strong, smart, and bold in this community. SW Washington is a growing and vibrant community and she looks forward to forging meaningful partnerships.

Contact Eileen at eileen@girlsincpnw.org