With extensive media coverage and notable Purse-o-nality participants over more than 10 years, Power of the Purse has positioned itself as one of the most innovative and talked about events in Portland. It has raised more than $2 million to support Girls Inc. programming in the Pacific Northwest.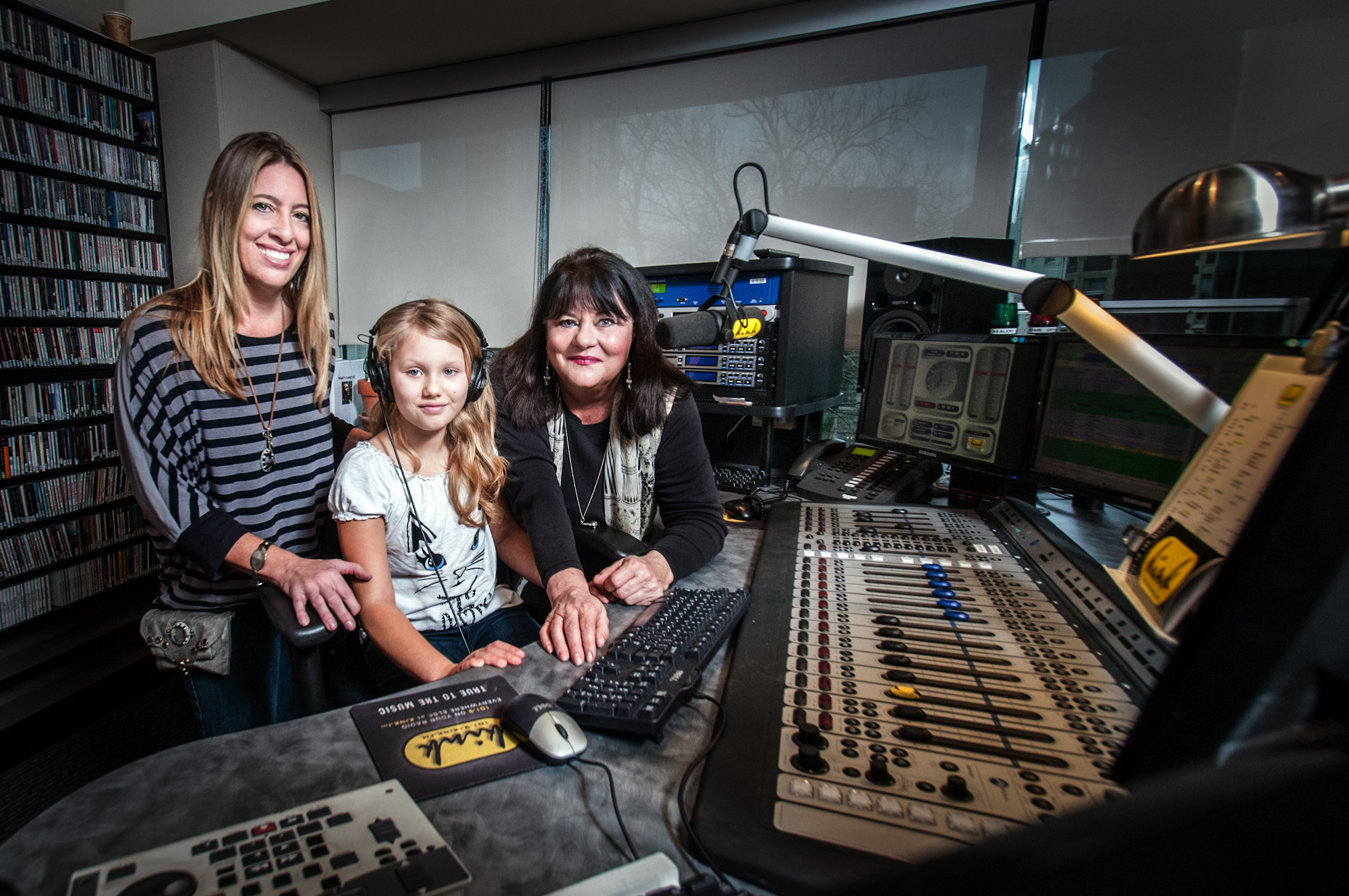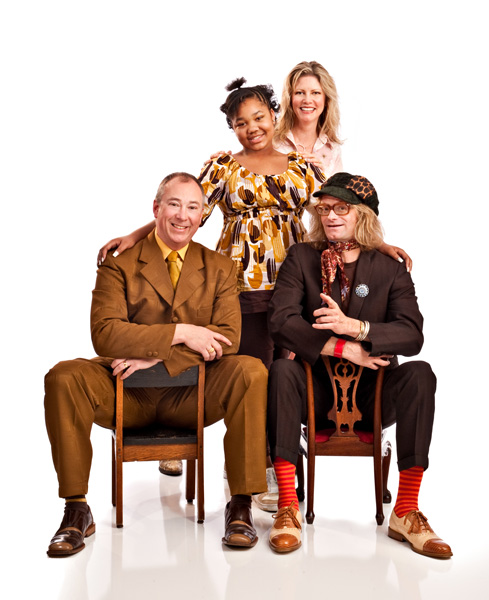 Meet our past Purse-o-nalities:
2016
Melissa Lowery | Director, Black Girl In Suburbia
Elizabeth Large | Vice President and General Council, KinderCare Education
Greg Goodwin | CEO, Kuni Automotive
Daria Eliuk | Radio Host, 105.1 The Buzz
Sadie Lincoln | Founder, barre3
Jenny Hansson | News Anchor, KOIN 6 News
Claire Coffee | Actress, Grimm
Maria & Luisa Ponzi | President & Winemaker, Ponzi Vineyards
Jennifer Bryan | Founding Partner, Think Joule
Lakecia Gunter | Director of Partner Marketing and Engagement, Desktop Client Platforms, Intel
Dawne Hanks | Marketing & Brand Strategist
2015
Heather Killough | Philanthropist
The VonTrapps | Musical Group
Helen Raptis | Host of KATU's 'AM Northwest'
Mike Golub & Sam Shelhorse | President, Portland Timbers & Thorns; Freelancer
Rukaiyah Adams | Chief Investment Officer, Meyer Memorial Trust
Kelly Williams Brown | Author of 'Adulting'
Victoria Lara | Founder & CEO, Lara Media
Aneshka Dickson | Vice President & CEO, Colas Construction
Venus Williams | Professional Tennis Player, Designer
Debi Coleman | Former CEO, Apple Inc.
Tracy Curtis | Regional President, Wells Fargo
Representative Suzanne Bonamici | Congresswoman
Chris McGowan | President, Portland Trail Blazers
Vanessa Garcia-Brito | Senior Director, Community & Partnerships, Global Community Impact at Nike Inc.
2014
Kay & Whitley Stepp | Board of Directors, StanCorp Financial Group & Granddaughter
Ellen Rosenblum | Oregon Attorney General
Jennifer Schmidt | President & CEO, A&I Benefit Administrators
Juliana Lukasik | President & Director, @Large Films
Jill Nelson | Founder & CEO, Ruby Receptionists
Meleana Shim | Midfielder, Portland Thorns
Melissa Burr | Winemakter, Stoller Family Estate
Jen Peri | Pilot, Delta Airlines
Sarah Gordon | Teen Advisor, UN Foundation Girl Up Campaign
Shanin Prusia| Founder & President, Urban Wireless
Nelly Rodriguez | Executive Director, Cita Con Nelly
Anais Tuepker | Co-founder & CEO, Preciva
Angela Jackson | Founder & Managing Director, Portland Seed Fund
Kate O'brien & Sara Bedau | Co-founders, Alima Pure
2013
Katherine Durham | Vice President of Marketing & Communications, The Standard
Karolyn Neupert | Chairman of the Board, Consolidated Supply
Orcilia Forbes | Higher Education Leader
Tom Manley | President, Pacific Northwest College of Art
Judith Arnell | Owner, Judith Arnell Jewelers
Erin Janssens | Portland Fire Chief
Mackenzie Carr | 2012 Miss Rodeo America
Stephanie Stricklen | News Anchor, KGW
Cindy Parlow Cone | Head Coach, Portland Thorns FC
Cindy Tortorici | CEO & Owner, The Link for Women
Cheryl Strayed | Award Winning Author
Liv Warfield | Rockin' Soul Singer
Chris Mays | Program Director, KINK
Kim Malek | Owner, Salt & Straw Ice Cream
2012
Bibi McGill | Musical Director, Beyonce
Naomi Pomeroy | Celebrity Chef, Beast
Erin Hubert | Executive Vice President, Entercom Portland
Laura Mansfield | Chief Visionary Officer, Pagatim
Lisa Sedlar | Founder & CEO, Green Zebra Grocery
Linda Williams | President, Washington Trust Bank Oregon Region
Kate Brown | Oregon Secretary of State
Jack Jewsbury | Team Captain, Portland Timbers
Debbie Rosas | Founder, NIA Technique
Lorie & Edie Singer | Mother & Daughter Community Volunteers
Dr. Lori Morgan | Chief Administrative Officer, Legacy Emanuel Medical Center
Irene Firmat | CEO & Founder, Full Sail Brewing
Katie O'Grady | Actress
Michael Curry | Theatrical & Puppet Designer
2011
Leve | Young Female Philanthropy Organization
Helena Lankton | Ferguson Wellman Capital Management
Terry & Susie Porter | Former Trail Blazer & Wife
Adam & Hannah Stone | CEO & Daughter, Hanna Andersson
Gert Boyle | Board Chairman, Columbia Sportswear
Janna Lopez | Publisher, Portland Family & Goodness Magazine
Jill Eiland | Corporate Affairs Manager, Intel
Jenn Louis | Chef, Lincoln Restaurant
Sho & Elisa Donzono | CEO, Azumano Travel; Attorney, Miller & Nash
Diane Boly & Pat Welch | Co-founders, Boly-Welch
Tiffany Milbrett | Olympic Soccer Star
Kristy Lee Cook | American Idol Finalist
Martha Wyrsch | President, Vestas
Mimi Ausland | Creator, FeeKibble.com
Sally Bany | Co-owner, Moonstruck Chocolate
2010
Dionne Warwick | International Music Legend
Susan Sokol Blosser | Sokol Blosser Winery
Joey Harrington | NFL Quarterback
DJ WIlson | President & General Manager, KGW Media Group
Mike and Amy | Morning Show Hosts, 99.5 The Wolf
The Rose City Rollers
University of Portland Women's Soccer Team
Lori Woolfrey | Co-founder, Oregon Chai
The Brown Sisters | Gospel A Capella Group
Lynne Greve | Carl Greve Jewelry
Gwyneth Gamble Booth | Portland General Electric Foundation
Ken Pogson & Tres Shannon | Voodoo Donuts
Dr. Elizabeth Vanderveer | VanderVeer Center
2009
Anna Song | News Anchor, KATU
Dr. Anne Nedrow | Center for Women's Health, OHSU
April Sanderson | Regional Director, Wells Fargo Private Banking
Arielle Schnitzer | Strong, Smart, and Bold 6th Grader
Betsy Johnson| Oregon Senator
Elizabeth Leach | Elizabeth Leach Gallery
Gretchen Keys | Hidden Creek Polo Club
Karol Niemi | Interior Designer
Kristina Zsenyuk | Radio Personality
Monica Carlson | American Gladiator
Peggy Fowler | CEO, Portland General Electric
Portland City Council
Sandy Rowe | The Oregonian
Selby Key | Key Laser Institute
Shoshana Bean | Actress
Vanessa Sturgeon | TMT Development
Zari Santner | Director, Portland Parks and Recreation
2008
Ann Edlen | Philanthropist
Caprial Pence | Celebrity Chef
Chelsea Cain | The Oregonian
Gail Jubitz | Philanthropist
Gary Maffei | Harry Merlo Corporation
Jeri Rice | Entrepreneur
Jerome Kersey| Portland Trail Blazers
Kathryn Harrison | Confederated Tribes of Grande Ronde Tribal Elder
Mary Nolan| State Representative
Sonja Henning | Former WNBA Basketball Star & Portland Public School Board
Storm Large | Singer & Actress
Suze Riley | Arts Patron & Realtor
Tom Cramer | Artist